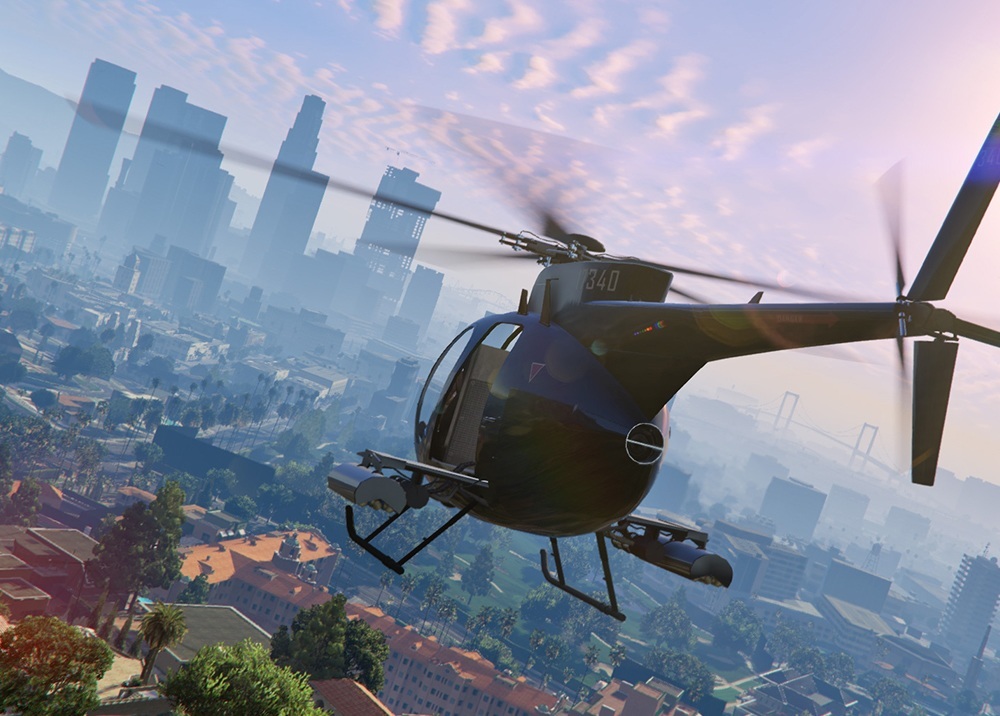 GTA5 Launch Trailer Released
Rockstar Games have revealed the final GTA 5 launch trailer just shy of a week before the games release on November 18th.
GTA 5 famously broke records when it first launched on Xbox 360 and PS3 in September 2013. The game made a monstrous $800 million on day one, selling approximately 11.21 million copies and hit the $1 billion mark in retail sales in just three days.
GTA 5 on Xbox One and PS4 will support 1080p/30fps and also 4k resolution on PC when it is released on January 18th 2015. New versions of the game boast more improvements that include enhanced visuals, increased draw distances and the recently announced first person mode.
Players who upgrade their versions of the game from Xbox 360/PS3 will be rewarded with new features such as brand new vehicles and weapons (RAIL GUN!), new missions and stock car races. Rockstar has also recently mentioned that online heist missions are taking longer than expected and will be live "soon".

We can only guess how long away "soon" is but at least in the mean time we can enjoy the world of Los Santos and Blaine County with 29 other players.
For more news on GTA 5 and more, keep checking Health Regen.
Tags: News
Nigel Norman
Founder of Health Regen and part time Spartan/Witcher/Wasteland Wanderer. You can follow more ramblings on
Twitter
.